Review | Michelle Krys' DEAD GIRLS' SOCIETY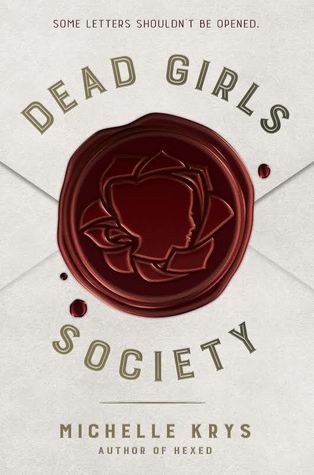 My first Michele Krys book... And it sure won't be the last.
Dead Girls' Society was intriguing, fast-paced, had the sense of danger, shock and surely was some bit thrilling. I was a bit disappointed with the ending though. I kind of guessed it but that wasn't why I was disappointed.. I think this was YA and that is how it is.
I wanted to give it 3 stars because of that ending but I was hooked throughout so it became a four star..
There were some other things that I disliked though, for example, Tucker and Hope just hitting it off and then her Ethan drama..
Anyway, all that aside I still kept reading and was still interested and that is a huge feat for such a book. Hence my rating.
But there is a chance there is a sequel coming out. But I want this to be a stand-alone..
Special thanks to Netgalley and Delacorte Press for this reviewing opportunity..
Toodles.