Review | Brian Gordon's FOWL LANGUAGE: THE STRUGGLE IS REAL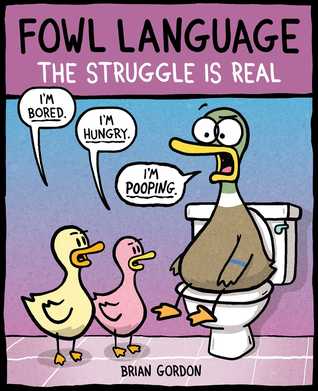 As always this was fun.. I follow the author on instagram and some of the comics I have already seen on there and loved.. It was fun to see the new additions.
This is a great comic book with quite cute (lol) and fun graphics and really fun writing and it is a great time pass and you can go back to it again and again..
I related more to it this time around as I recently became a parent. Loved every bit of this hilarious comic book.
And I totally agree with the title. :D The struggle is real. Ha!
Rating: 📖📖📖📖
Special thanks to Netgalley and the publishers for this copy.
Toodles.
P.S. This review first appeared on Goodreads and Netgalley.