Waiting on Wednesday #24
Waiting On Wednesday is a meme hosted by Jill at Breaking The Spine that spotlights upcoming releases that everyone's excited about!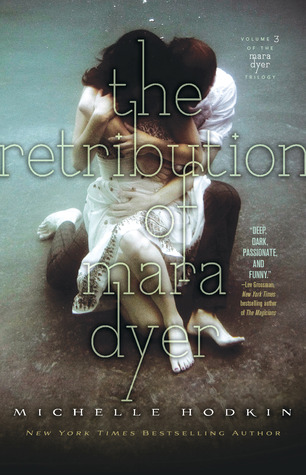 Mara Dyer wants to believe there's more to the lies she's been told.
There is.
She doesn't stop to think about where her quest for the truth might lead.
She should.
She never had to imagine how far she would go for vengeance.
She will now.
Loyalties are betrayed, guilt and innocence tangle, and fate and chance collide in this shocking conclusion to Mara Dyer's story.
Retribution has arrived.
____________________________
The way things ended in TEoMD, I am dying DYING to read this final installment. I know what the ending showed is really not possible. SO fingers crossed.
What are you waiting on this Wednesday?
Happy Waiting.
Toodles.
P.S. No guarantee that I will be back next week with another WoW. Depends on my access to a typing interface.