Monthly Wrap-Up #21
May is ending and i won't be able to post in the 1st two weeks of June and dunno about later either. I might be scarce on the blog than i usually am. Gah. 1st week absence due to final exams and then later on some fam stuff.
Anyway, the point of this post... wrapping up for May.
Total no. of books read: 30 (3 comic books)
So, wow. I didn't know i had read soo many books this month. I only reviewed 5 of these. Boo. Brr. I know. I suck. I will catch up-to reviews in the coming months, hopefully. Let's start with the books that were amazing and got 5 stars each and i will go like this as the post progresses.....
Rated:



I will talk about the first six books separately later on. I have talked about the last three already. Overall, all these books were amazeballs, fast-paced, thrilling, fun, sad and just cool. I said bye bye to
TMI
and
Shifters
series this May. I had a wonderful time with them.
As for
Love Letters
,
My Life
and
Attachments
- these contemporaries were just soo heartrendingly sweet and fun and sad.
And as far as
Siege and Storm
is concerned, I am just glad I joined in on the read-along. I am loving these books. Can't wait for the finale book in the trilogy. Fun reading the Teen Titan comic. No judging!!! xP
Rated:
So, Gayle released this closure novella,
Just One Night
for us Just One Day duology lovers and it was amazing and I loved it.
Finally i got my hands on Dan Brown's
Inferno
this month and I really liked reading it. I liked the concept behind it.
Pride
set things straight for me and made me get into the series more.
Meg Cabot's
Boy Meets Girl
was like
Attachments
but not really (if you know what i mean) and awesome in its own way.
The Fiery Heart
(hence the said rating) was amazing but I felt a little withdrawn this time around and i dunno why that was. Anyway, still excited for the next book.
Just Call Me Ninja
was an interesting read and I posted my thought during the blog tour.
I loved Teen Titans I still do and reading these comics was soo fun. Hahaha.
Rated:
Zac & Mia
reminded me of the
in
famous TFiOS and was really good. You should definitely check it out. With all the buzz about Morgan Matson's latest, I delved into her second release,
Second Chance Summer
which i had been interested in already so when pulseit offered it as the book of the week i jumped on reading it. I liked it okay. It is a nice summery read.
Rated: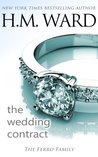 So, I read
Undone
(An Unraveling Novella) and I liked it at the end when the
Looper (that time travel film with Bruce Willis and that guy from Inception (forgetting his name))
phenomenon was introduced. So kinda looking forward to (but not exactly) the final book.
I decided to read
Bully
as I had been seeing it around the interent. I liked it okay.
HM Ward's
latest
was fun to read but i am getting kinda bored with her and every other author's (looking at you JLA) take on their protagonists. Loved reading the
comic
.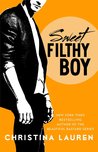 All of these were just a-okay. I enjoyed them somewhat but they were a disappointment for me. They made me uninterested in reading them soo whatever. Don't care.
I don't think I will be finishing any other book today. Might read more comic editions and that's it.
How did your reading month go? Did I read any book from the books you read?
Leave your wrap-up links behind. I would love to check them out.
If interested I have reviewed these titles:
Happy Reading.
Toodles.