Monthly Wrap-Up #20
I am late with this wrap-up you guys. I did a lot of reading. It was a fun month.
Before i do that. My current reading progress.
Total no. of books read: 16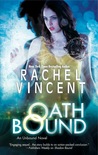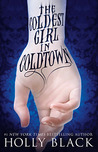 April was a good month in regards to having put more and more reviews out along with starting new series and finishing and what not.
I finally read the (most prolly) final book in The Archived books,
The Unbound
. It was magnifique like its predecessor. I have my thoughts on it already, posted
here
in a review
mash-up
. A deserving five star series.
Another series I finished last month was the Unbound Trilogy by Rachel Vincent by reading the final book, Oath Bound. It was epic. Absolutely love this trilogy. My
thoughts
.
As for next in an ongoing series, I finished the first part, Steel and Snow, of A Storm of Swords. I love this series. I don't think i can really review these books. I don't think i will. The show is awesome and so are these books as these are the starting point for the show.
This book was also from my assigned TBR books.
Some stand-alones such as The Geography of You and Me, My Life With The Walter Boys and 172 Hours On The Moon were all fab. Well, My Life...wasn't. I have reviewed all these.


Oh, almost forgot The Coldest Girl in Coldtown which was a
surprisingly
a very good read.
I had to read two review books,
Search
and
Picture Perfect
. They were fine reads. My reviews can be found by clicking on the respective titles.
I started five new series this past month. Two were debut books namely,
Alienated
by Melissa Landers. I
absolutely
adored it. I have reviewed it already. Another was Under
Different
Stars. I
absolutely
loathed it. Loathed is a
strong
word but it failed to make me a lover.
I freaking liked To All The Boys I Have Loved Before by Jenny Han. Another fascinating read was Shadow and Bone for the Grisha re-read. Also, Born Wicked was a thrill to listen to.
Pretty Little Things and Rush Into You were okay reads. I like the cover on Little. I have yet to review Rush Into You. I hope i can do it in the coming weeks but I am going to be busy with uni work so i dunno when i will be able to put it out. Hopefully soon. Rush Into You was the last book I read for April.
I have linked up all the books I have my thoughts out on already.
Thanks for stopping by.
Toodles.
Happy Reading.