Monthly Wrap-Up #42
Heyyy, so I read 4 books in September.. Woot. Woot. Attached the screenshot image of the books read.. I will add the full pics later on.. Posting this from fone and it doesn't allow that much freedom..
Anyway, so I read Calla Devlin's debut, Tell Me Something Real.. So, it turned out to be different than what I thought it would be.. I gave it two stars..
I also read Harry Potter and the Cursed Child.. Double woot. And well, I still need to vent about this book.. I gave it three stars..
I did read one non fiction motivational book that I liked and it was Minute Motivators for Women. It was short and good. And I gave it three stars..
The last book I read for September was the thriller, Before I Go to Sleep and then saw its film adaptation with Nicole Kidman in it.. Well, I like the movie just a little bit but not really.. The book as well, I found a-okay but I gave it three stars..
So many three star read but I feel so differently about each individually..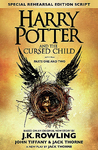 Anyway, already done with my first read for October. Haha..
What have guys been up to? What did your September reading look like?
Toodles.