Ava Dellaira's Love Letters To The Dead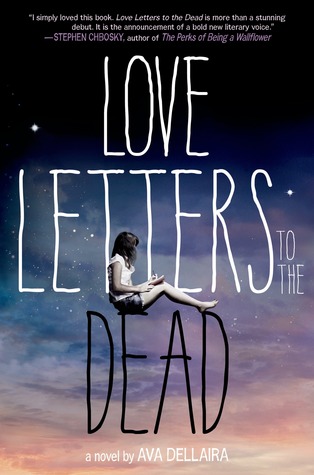 I got John Green's
The Fault in Our Stars
and Rainbow Rowell's
Eleanor and Park
vibes from this
one
.
The letters that were written by the protagonist were to famous dead celebs, mostly musicians like Kurt Cobain and Amy Whinehouse. These letters were meaningful and all her thoughts and feelings regarding her sister's mysterious death, her fam life-- her mom... were portrayed through these letters. What starts as a school assignment turns into Laurel's reprieve from all these things.
I liked Laurel's journey and her growth with how she began to realize her life and life events and came at peace with it. The last letter Laurel writes to is her sister, May and it was a pro-founding moment for her.
This was Ava Dellaira's debut and I think it was an astounding one. I loved reading the book. I read this back in May for the goodreads group Contemporary Lovers. I love novels that are written in this manner (in letter form and'/or email formats etc).
What I meant by the TFiOS and E&P vibe- you will get it once you read the book. Not story wise just for some elements.
In short, I loved this book and I think you should read it too. Although your experience with it might be different (as is with every other book).
Teaser:
Rating:
Toodles.
Happy Reading.