Rainbow Rowell's Attachments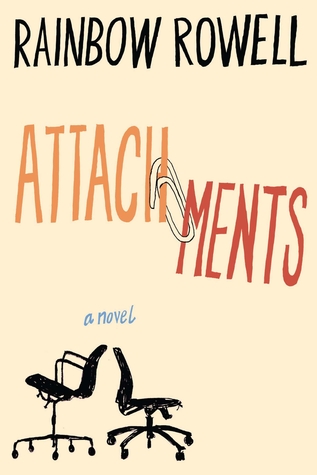 My fav novel from Rainbow Rowell books is definitely
Attachments
. I had soo much fun reading this novel. I love novels written in this format.
So, the story follows Lincoln reading emails in his firm that are automatically flagged. One particular duo's email exchange(s) are the ones that get the highest flagging and he has been meaning to send them warnings but doesn't go through with that thought as he thinks they are harmless. The unexpected thing for our male lead is that falls for one of the mail participants.
I soo loved Jen and Beth's exchanges. Jen and Beth were such good friends.Their relationship was just so good. And both of them are so funny.
If you have read Fangirl and E&P then you will definitely love this book and if you haven't checked rainbow out I suggest you do and I'd recommend you start with this one.
Get ready for moving, humorous, sweet, and definitely an adorable story
I seriously enjoyed this book very much.
Gah. Gah. gah. I love Lincoln. And guys gah. I LOVE THIS BOOK.
Teaser:
(This book was killing with emotions.)
Rating:
This book was the May booksplosion of the month.
Toodles.
Happy Reading.