Review: Alexandra Bracken's In The Afterlight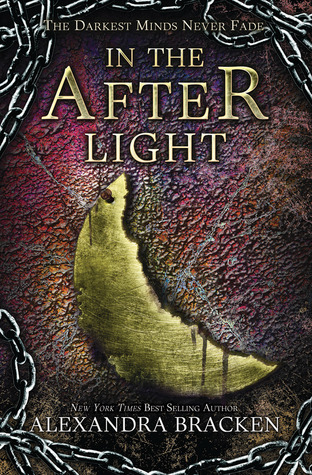 I began my journey for The Darkest Minds back in the last months of 2013. I liked it enough to want to read more of the books. The novellas released in between each major book release were amazing.
The series for me goes like this:
Never Fade
>
Sparks Rise
>
The Darkest Minds
>
In Time
> I
n The Afterlight
So, my favorite is definitely Never Fade. And I think I didn't like how things were handled in the last book. I was hoping to see the members of novella 2 getting a happy ending lol- I wanted to see that happen. Also, I don't think that death was necessary. I liked him a lot. I even wanted to ship him and Ruby off. And I know him dying was the trigger Ruby needed but I think torture should have been enough for Ruby to get active. xP
Overall, it was a fine ending and it wrapped up pretty nicely. The trilogy is definitely amazing with a great storyline and amazing characters.
If you want a good fast paced dystopian sci-fi trilogy then do read these.
Rating: Trilogy:
ITAL: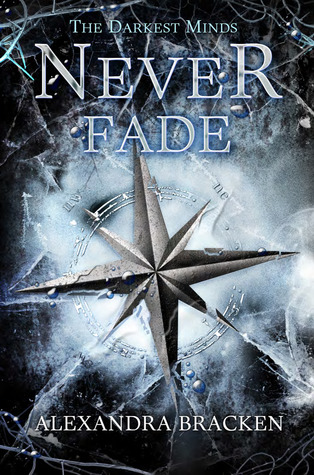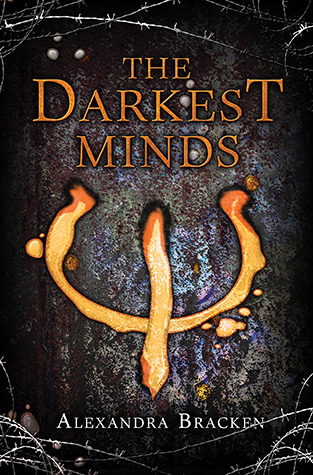 If I put aside my feelings for that certain character, this is one of the best trilogies that can join the ranks of many of the other fav dystopians.
Also, excited to read Passenger, Alexandra's next book that comes out later this year and its about time travel.
Toodles.
Happy Reading.