Waiting on 2015 Releases
May 5
Feb 3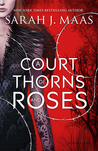 May 5
Jan 27
No Covers Yet:
Feb 26

May 5

Feb 10

Mar 10
Other Worthy Mentions: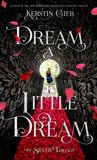 Also Book 5 in the Blackthorn Series. Anticipating that freaking book as well. Lol. Fall 2015 is the only time-frame known.
Eeepppp.... See any you are excited about?
Lemme know which ones you are anticipating.
Toodles.
P.S. Updated to add le commentary.
P.P.S. Updated to add the Throne of Glass Book 4 title and to let you all know that the Stephanie Perkins' stand-alone plus Lady Midnight is set to release next year. Not this year. xP