Melissa Marr's The Wicked Lovely Series
Read for Universal TBR
Read in Aug' 13
Rating: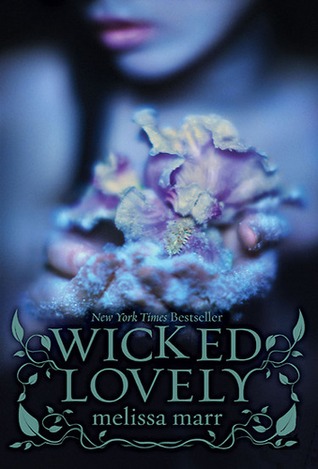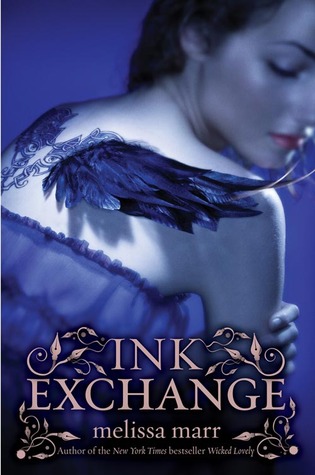 Totally spoilerly. I couldn't do this without revealing too much. So, if you don't want spoilers don't venture further. I will say this much that if your experience with faeries hasn't been a good one stick with it till the third book because for me things got much better after that book. And then I felt the series improve for me.
For a non-spoilerly feel, read
this
.. (Scroll down to pt. 6)
Overall, a good series with a well-thought of and elaborate world about Aislin and how her life is changed when a Summer King pursues her and is adamant of the fact that she is the next Summer Queen. Affected by this are Donia, the next Winter Queen who was supposed to be the Summer Queen but the test didn't work on her and also Seth, Aislin's best-friend and love of her life. There is also Leslie, Aislin's friend who decides to get a tattoo in order to escape her home life but she doesn't know that that tattoo is the pathway to provide for the working of the Dark Court. Leslie has two pursuers in the face of Irial (King of Dark Court) and Niall. Seth knowing he is a mortal finds ways to make himself immortal so he can be Aislin and ends up making a deal with Sorcha. Ani wants to be free and finds herself drawn to Devlin. The last book had all the characters trying to save the world from Bananch's destruction and also facing Death.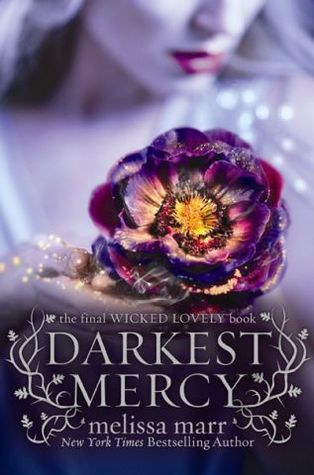 Characters:
Aisilin: Female protagonist in 1st book and later on Queen of Summer Court
Seth: Aislin's Human Lover and later on becomes a Faery and son to Sorcha
Keenan: King of Summer Court
Donia: Queen of Winter Court
Niall: Advisor to Keenan, later on King of Dark Court
Irial: King of Dark Court
Leslie: Aislin's bestfriend and protagonist in 2nd book. Also, Irial's and Niall's lover.
Ani: Female protagonist of the fourth book and daughter to Gabrielle.
Sorcha: Creator of the Faery realm
Bananch: Queen of War. Sorcha's sister.
Gabriel: 1st hand man to Irial's Dark COurt later on to Niall. Also father to Rabbit and the twins.
Rabbit: Tattooist for the ink echange and also bro to Ani and
Devlin: Sorcha's first hand man and also her and Bananch's son
Courts:
Summer Court
Winter Court
Dark Court
Faery Court
Books in the series:
I read the first four books altogether but the fifth and last book I read after a month or two I believe and before reading it, I saw the trailer for it and it made me more appreciative of the series and it made me like the last book and the series more.
I think this series is a hit and miss. Some lovve it, some find it okay. And then there are some who are in the middle. They enjoyed it and think is a potentially good series. I am one of those latter ones. (;
Teaser(s):
WL:

"Hold me? If you still want to, I mean." She looked away.
"Everyday"--then he was there, lifting her into his arms, holding her like she was fragile and precious--"I want to hold you every day. Nothing will ever change that."
IE:

"He didn't slam the door, didn't rage, didn't weep, he simply left."
FE:

"Sometimes being human sucks."
RS:

"Like chaos in a glass cage."
DM:

"Chase away sorrow by living."
A movie is in works for this. So that might be cool. I love the covers, btw.
P.S. I have had this drafted since January of this year. Lol. Sorry, only posting now. I don't have much else to say about this book. Read the series if you want to. I liked it.
Toodles.