Monthly Wrap-Up #34
Finally sitting down to do this June Wrap Up. :-) I read 13 books this past month which is quite a lot compared to the other months, :p
I read a lot of adult this past month apparently tehe...
was a surprisingly different read. It was funny but I think I will love the movie more. :p
was freaking sweet and just wonderful. I absolutely loved it. Can't wait for Book 3.
I started and finsihed Kristen Ashley's Dream Man
series. I still think the Rock Chick books are my favourites. As I began re-reading the Rock Chick books this past month. Only read
though. Currently reading Rock Chick Rescue. Using #RockChickRR for the re-read. :p
Also began the spin-off of the Dream Man series by reading the first book,
. Rock Chick is still my favorite series.

was a stunning sequel and an amazing book in itself and it was soo gooooddddd.. :p
I love Sarah J. Mass's Throne of Glass series and I was sure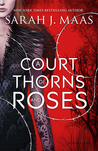 would be too. And it was a retelling so was excited. I read it and loved it. Loved the second half more though. I think I should give it a four star rating for that. But I am willing to ignore that cos I really loved that second half. Still have to review it, though.. :/
You must know how I loved Rachel Vincent's YA (Soul Screamers) and Adult (Unbound) series and her other semi-adult series, Shifters-- I read the novella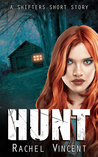 of the spin-off for that series. I loved Jace from the shifter books and Abby was also quite okay and it revovles around them so excited to read the first book in that this month or whenever. I found it Hunt okay as it was just a red carpet for the main book. D:
I finally read the third book
in the Raven Boys series. I love this series so much. ANd this book was freaking good.
My final book for June was
. I liked the male protagonist's voice in the beginning, it was cocky yet not and I thought this book was going to be like really hilarious and I guess it was but I dunno it was okay for me. I got bored. Le sigh.
Reviewed Titles:
The Fill-in Boyfriend
Sweet Girl
The Forgotten Mountain
Me and Earl and the Dying Girl
Bye then,