Monthly Wrap-Up #36
Oh gosh, it's freaking September, already!! LOL. Although we can get to see The Scorch Trials soon. ;) I had a good reading month, though. There were two read-a-thon's this month. And I particiiapted in them. Did really good in the second read-a-thon.
Here's how the month went..
I read 5 graphic novels/comic books and 5 manga volumes.. These GN's didn't really win me over except
Tortured Life
. I liked it a little bit.. :p

I also read
and 4 volumes of
... Loved them all...
Finally finished reading
. Found it okay. I wanted to review but I dunno if I will now.. Read

and was blown away by how it panned out. Will be reviewing this one soon. I liked
but still had problems.. I have already reviewed this.
was freaking cute. I loved it. Also reviewed already.

was crazy good. And it needs to be experienced by your own eyes. It is nothing special but the way it was formatted makes it ingeniously great. I was disappointed by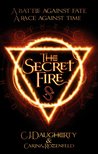 though. Found it okay.
was sooo adorably good. I loved the setting, the characters, everything. Review for this will be up in the coming days.

and
were both freaking fun. I loved the conclusion companion to the Supelatives by Echols. And found Fitzpatrich's a bit boring cos of it's length. It was a long book. I felt the longness whereas I shouldn't have..
was another (contemporary) disappointment.:(
Reviewed Titles:
How was you reading month?
Toodles...