#BoutofBooks14 WRAP UP
has ended. I had a really good reading week. I didn't get to do the daily updates this time around nor the challenges. :/ Other than that all was good.
This is how I did during the week...
My GOALS were:
Read more than I have been able to
Read up to 4 graphic novels
Read up to 2 hours a day


Read any book that strikes me fancy :P
I did read more than I had been able to...
I read 2 graphic novels and 1 manga.
I didn't really read 2 hours each day but I caught up to the hours in two days. So dividing it was 2 hours each day. :p
I did read books that weren't on my TBR. I decided to not read Seveneves cos it is a slow paced book and I did the mistake of starting it during BooktubeAThon and so I decided to not continue reading it.
Anyway
, these are the books I read: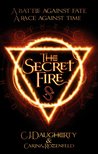 I didn't read anythign yesterday. My last reading gig was on Saturday I read Maid Sama's Vol. 4...
I had alotta fun. Hope you all did great as well. :)