Monthly Wrap-Up #31
Another month gone. I read 14 books. Happy about that. Woot. After such a long time. These are the books I read this month. Did read almost all the books from the TBR but failed to read or didn't feel like reading 3 of them... :p
I did some emotional reading this month. And those really left a mark on me, And i couldn't get them out of my head.

and
were both sooo good and just had me all worked up. It featured really amzing writing and unforgettable characters.
was another that had me all sad but it was for another reason, I just wanted to go shake Levana and make her understand that she was ruining everything for herself by her own hands. Gah.
were the fantasy reads for me for the month. I had a lot of fun reading these. They had the perfect amount of intrigue, romance, magic and magical action to keep me hooked.
I surprisingly quite liked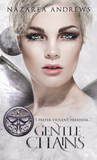 and am curious for the next book now.

was amazing and I cant wait for the final book now. I still need to read that excerpt though. LOL.
and
were such fun reads. I hadn't realized I had missed Jenn's works but apparently I had. They were the perfect light reads that I needed after having read the super emotional works by Niven and Ng.
was a sequel to a Jenn's first dive into NA world that I hadn't enjoyed. But in the case of the sequel, I was super hooked and quite enjoyed it.
Apparently this month was me re-finding my love for Echols' as I was on reading spree for her
books. LOL.
was quite your typical fun book about music and all that relationship and family drama. I liked it.
I finally read
this month so I could see the trailer. The things I liked about it were that final road trip and when Radar had it spell out for Q that he was not perfect and to leave Ben alone. And those metaphors. What I didn't like was the fact that the ending was a bit anticlimactic and also I was quite fed up with the book fro the beginning. But I just had to read it. To see the trailer and finally the film when it comes out this summer. There were some funny bits but well, I don't think my experience was that good. :(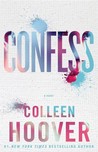 was a-okay. I liked some things about it. Some I didn't. I guess I have yet to be wowed by Colleen Hoover.
was a bit of a let down, even though I wasn't really expecting much. Maybe I was, I dunno.
Reviewed Titles:
Death Sworn Duology
Red Rising
Everything I Never Told You
Fairest
Cress
All The Bright Places
Gentle Chains
Invaded
Rebel Belle
Never Gonna Tell